By John Bauers
JohnBauersMusic.com
When I am thinking about the music we play and sing at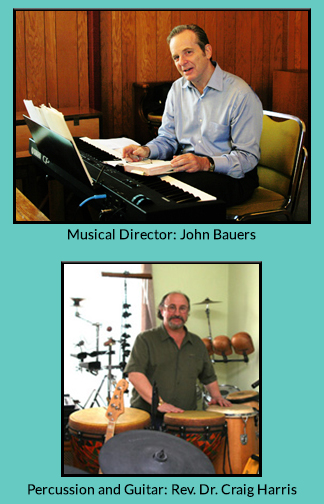 Quimby, I am always mindful of the message Lucy, Mary Emma, and Craig are trying to convey. It's a message of Peace and Hope, Love and Fellowship, and awareness of our connection to the "one true Presence" in the Universe.
Lucy often says that it is not enough to merely hear the truth or speak words of affirmation, there needs to be feeling and emotion to propel those ideas and words into our consciousness so that we have the desired effect. This is where music, the language of emotion, comes in.
When I choose the music that we sing as a group, it is important to have tunes that convey this message in their words, in their simplicity, and in the feeling they convey. They say that when we sing a song of praise or prayer, we are praying twice. And I say we are praying more effectively because of the inherent feeling that is contained in a good piece of music.
When I write a song for the church, either for myself or another singer, or for the congregation to sing, the teaching becomes my collaborator. Generally, I take words that I have heard Lucy or Mary Emma speak and use that as my starting point.
Sometimes it can be a conversation I have had with Craig or something that Rita shared with us at a service. I have also taken Lucy written words and set them to music.
I love traditional music. Whether it's the old hymns, or classical, or rootsy American music forms like gospel and jazz, we try to use those references to inform our interpretation of the hymns and originals we play at Quimby. We like to keep our sound contemporary and unique without discarding all that is powerful and beautiful about traditional music. I am blessed to have a creative, generous, and like minded musical partner in Craig Harris, who just gets it on so many levels. We have musical conversations at the service that increasingly are powerful and effective not only for ourselves but for the whole congregation.
We are also blessed to have great soloists whose singing inspires and reinforces the message at Qumiby. Some of those talents include Italo Marchini, Pat Deferrari, Lisa Vanheldorf, Jack Spence, and Walter Willison. We are grateful for all these talents, as well as for everyone who opens their mouths and sings along in songs of praise and peace.