CHURCH SERVICE SUNDAY AT 11:15 A.M. ET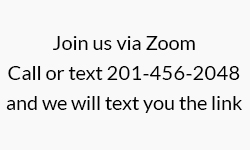 WEDNESDAY EVENING SPIRITUAL RENEWAL
WEDNESDAYS – 7:00 PM – CONFERENCE CALL STARTING JULY 13TH, 2022  REV. DR. CRAIG HARRIS
Scheduled readings for the first four weeks;
July 13th – pg 4 Jan 2nd
July 20th – pg 8 Jan 6th
July 27th – pg 9 Jan 7th
Aug 3rd – pg11 Jan 9th

30-minute reading from that day's page in Daily Studies in Divine Science.
Dial in: 1-605- 475-4000 Participant Access Code: 241338# (Note: You must use the # sign) Any long-distance charges will be charged to each participant's telephone number.
Sermons with Rev. Dr. Craig Harris
 JUNE 2022

26
th
We Are The Expression, Not The Reflection of God
From the Works of Fannie B. James
JULY SERMONS 2022
July 3rd Emmet Fox's The Lions Den (Divine Science Minister)
July 10th The 23rd Psalm-Living Life in the Now
July 17th Nona Brooks- Life, Light , and Power (Co-founder of Divine Science)
July 24th Malinda Cramer – Denial and Affirmation (Co-founder of Divine Science)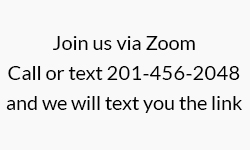 LIFE Living In Fantastic Energy Book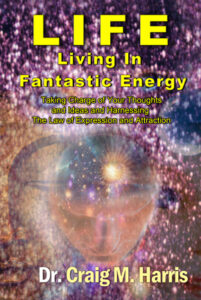 Take charge of your thoughts and ideas and harness the law of expression and the law of attraction.
We are creative beings. We are consciousness as one with the whole universe. We are not our thoughts we create our thoughts and from the invisible we can bring them into the visible world. This is what we do, but often it is done with little regard to the truth that we are in charge.
We cannot blame situations or people for what we think or feel. We make those choices in all of our situations. We are created in the image and likeness of life itself. A life that is infinite and timeless, all good and all powerful. The more we understand the science of these laws and principles, that the universe functions and expands in, the more we can take charge of our life and our destiny. We are spiritual beings having a human experience.
Become more in touch with your innate self and the power of your inner most potentials; peace, wisdom, grace, knowledge, empowerment, joy, and love. At the end of each chapter in this book there are lessons and guidelines to follow. Live In Fantastic Energy for it is LIFE!
Order Your Book or Kindle Here